EASTRACT, tow truck with caterpillars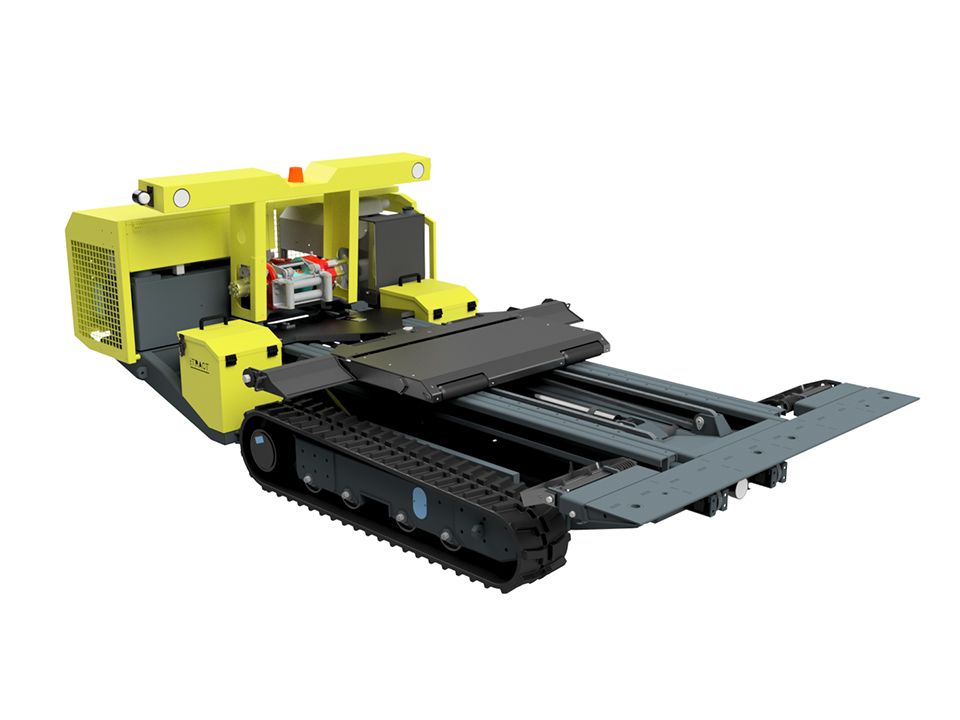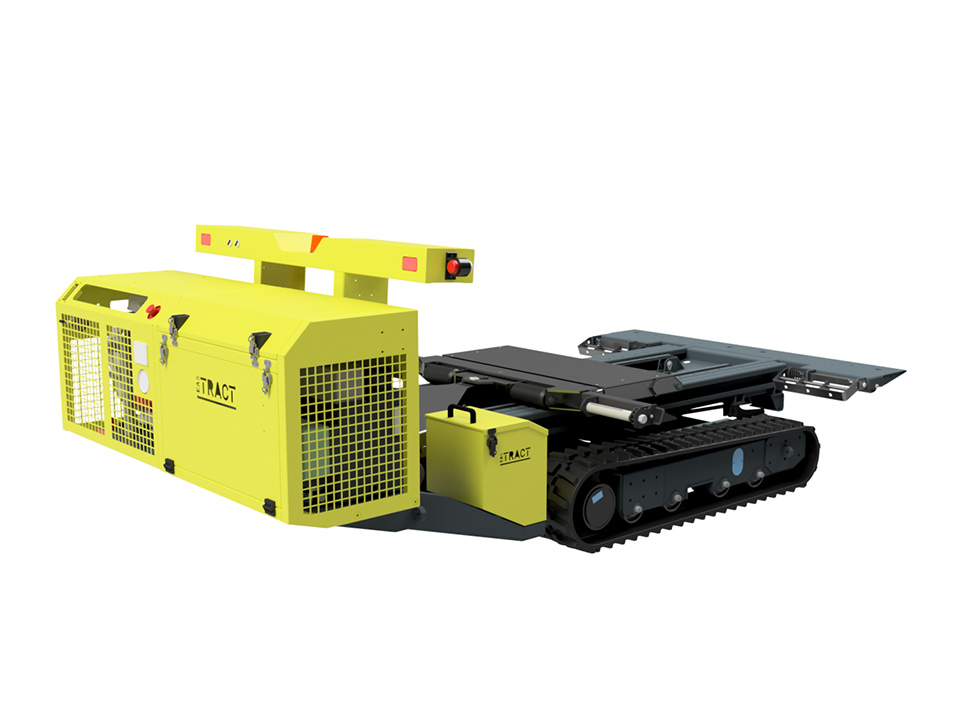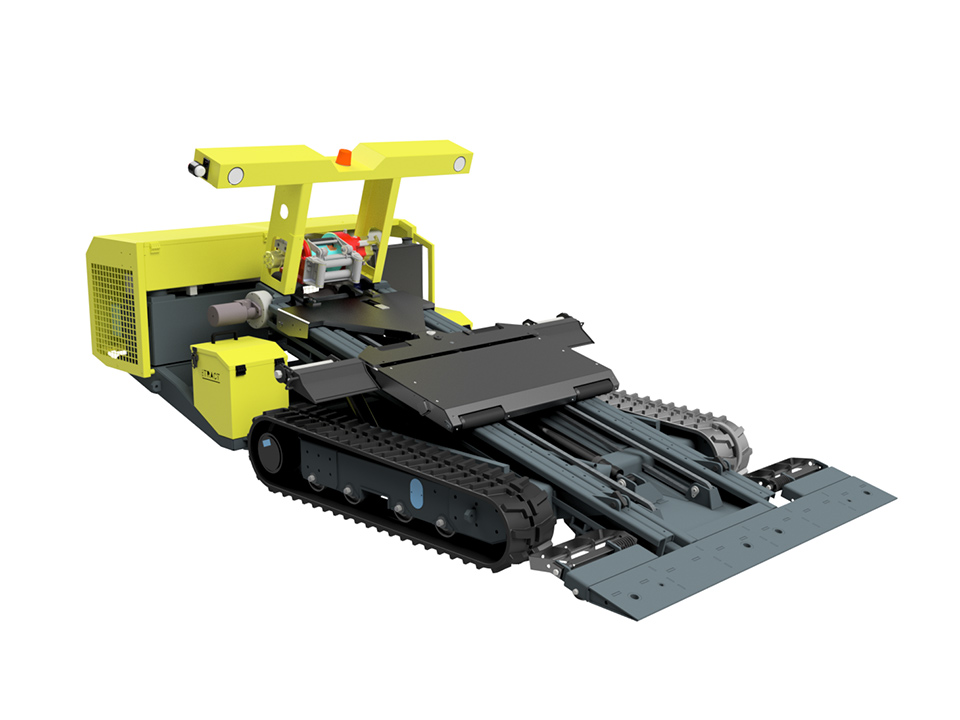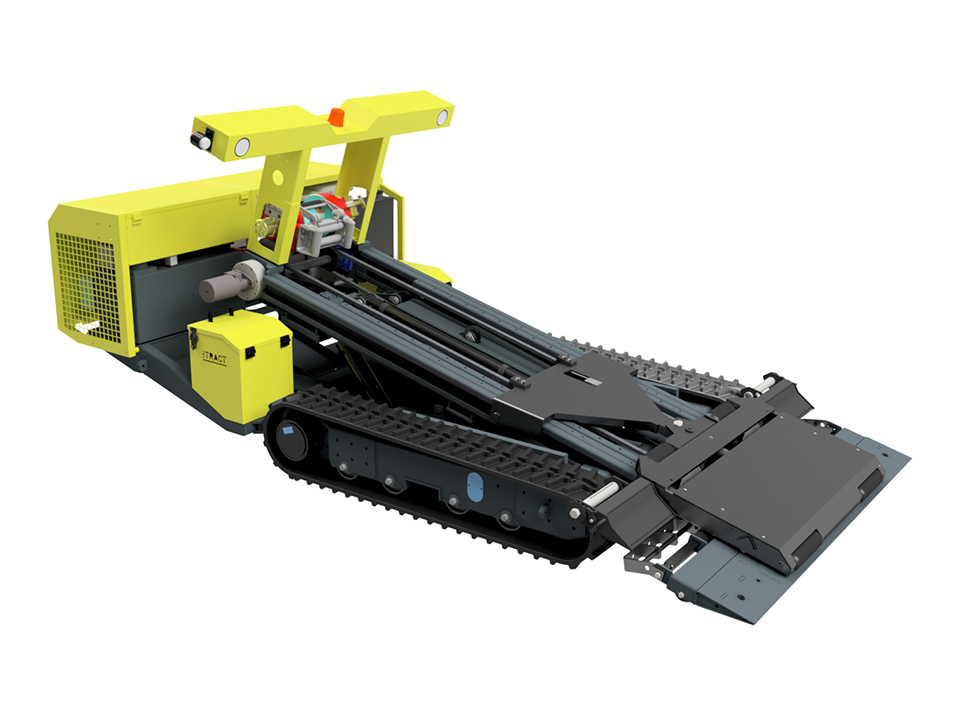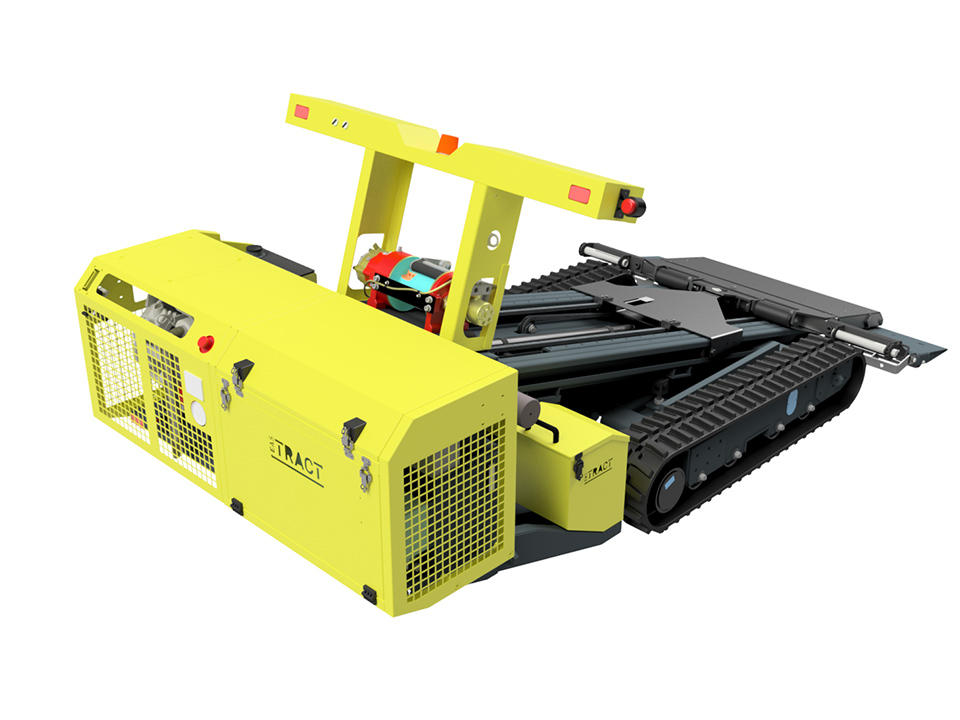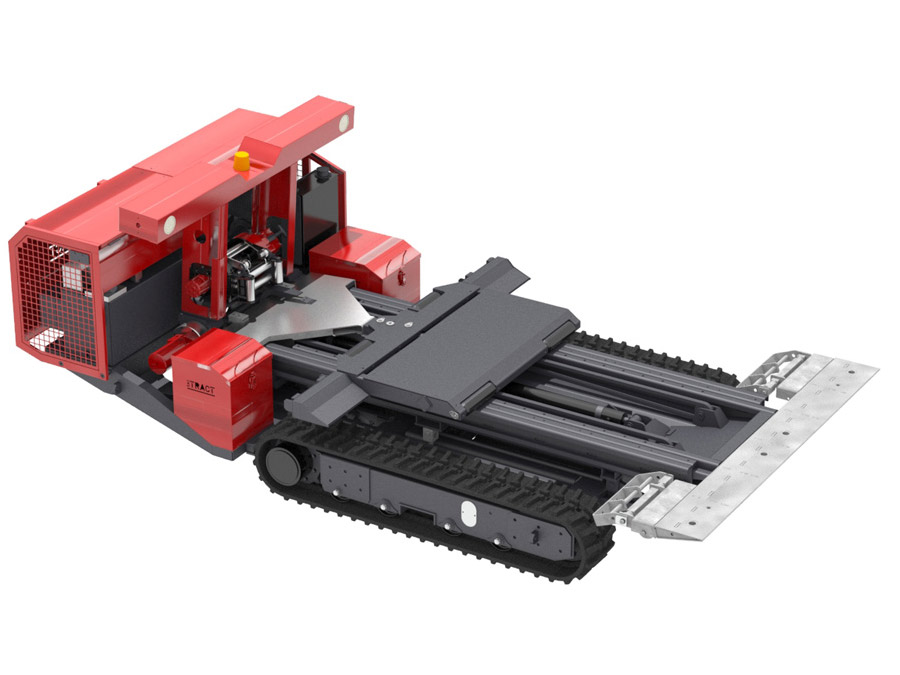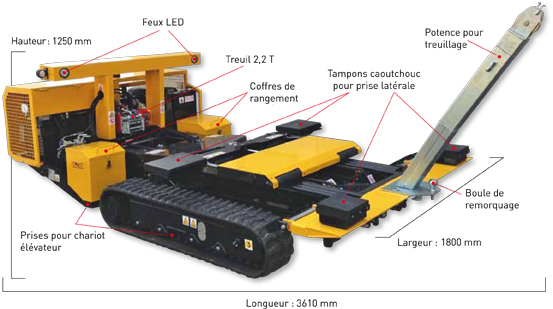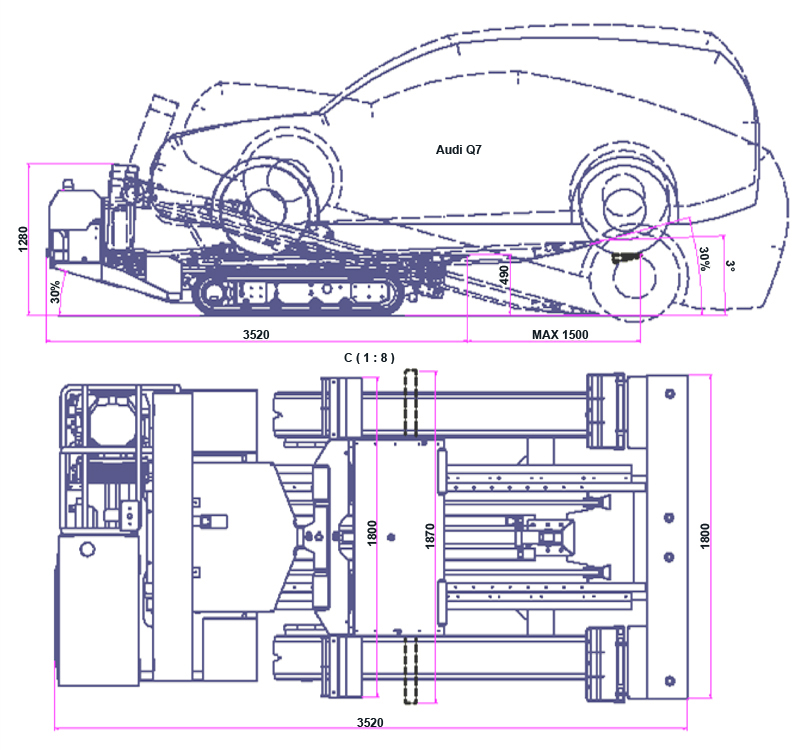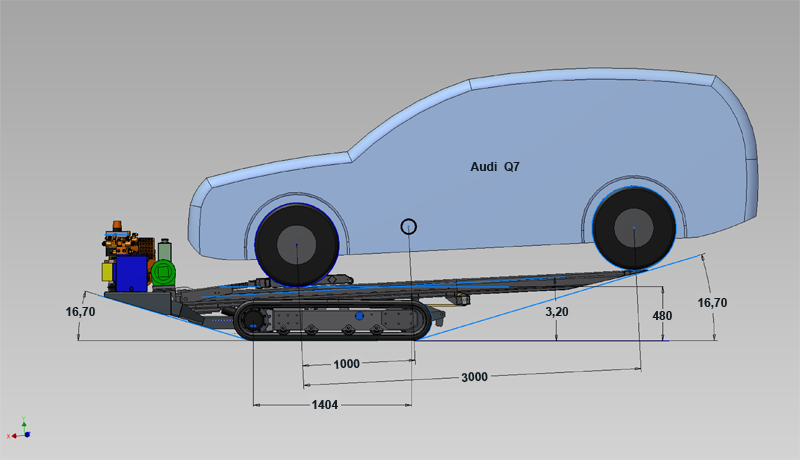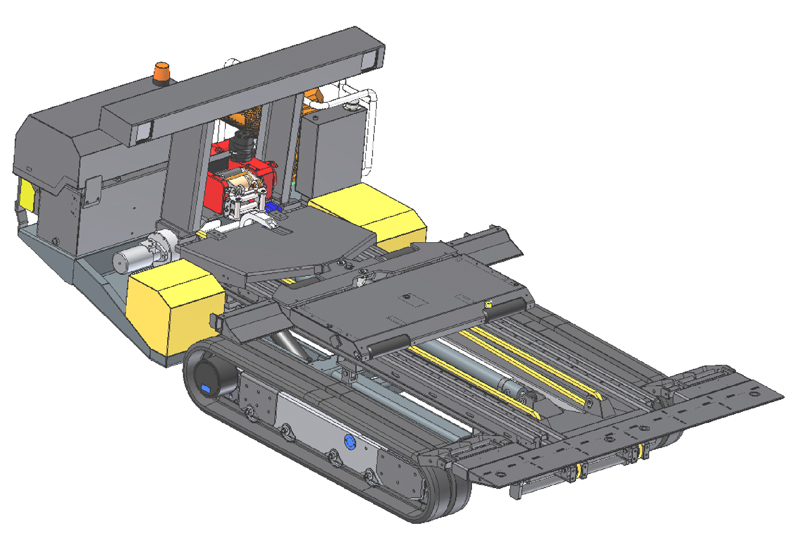 EASTRACT is a tow truck with caterpillars controlled by a radio-command and is halfway between the forklift truck and the tow truck. This french invention is very effective for the towing and the handling of vehicle. The concept is to remove all types of vehicles, gently and without any technical constraints (the system slip underneath the vehicle and lift it without traction effect).
EASTRACT was created in 2012, patented innovation, this very original automobile tow truck is at ease everywhere and especially where the usual recovery trucks no longer pass and unlike 4x4 baskets, there are no trolleys to add...
EASTRACT is able to take a vehicle even if the car is locked, damaged or burned, about anywhere (underground parking, small courtyard, in a filed, in the mud or on the snow, etc...), specially where a truck can not go because of it size.
The tow truck can go on a truck with it load, with a vehicle of 2.5 tons, even if the truck is not a tow truck and it can go down and park the vehicle to store it.
Advantages of the tow truck EASTRACT

EASTRACT can realize the major part of the works made by crane on truck, a jeep with a wheel-lift and a forklift. We conceived a machine :
able to take a vehicle anywhere
can go up on a truck with its load
can park a vehicle to store it
attractive by its cost
take small space with its load.
MULTITRACT : a Pro and Quality of service
Tow truck tracked EASTRACT can go search for wrecks anywhere in nature and a carembolage (see our videos on YouTube), EASTRACT is able to quickly align vehicles on the emergency stop track and quickly clear the roadway.
And in addition optimizing your grouped transport « truck and trailer door gear » for damaged vehicles. Save time and money...
Detailed technical sheet EASTRACT
Technical characteristics EASTRACT Gasoline Engine
Dimensions
3520 (L) x 1800 (l) x 1280 (h) mm
Weight
1850 kg
Payload
2500 kg
Winch
2200 kg
Maximum speed
1st speed
2,2 km/h
2nd speed
4,5 km/h
Maximum climbable gradient
17° (30%)
Engine
Brand
Briggs & Stratton
Fuel
Gasoline
Max power
35 HP - 20 kW
Rotation speed
3600 rpm/max
Starter
Electric
Fuel consumption
9 lt/h - 3600 rpm
Transmission
Hydrostatic
Oil tank
52 lt
Fuel tank
21 lt
Caterpillar
Dimensions
250 x 72 x 57 mm
Tension
Grease
Material
Rubber
Command
Type
Electrohydraulic with radio-command
Available options with EASTRACT
Winch 4.5 Tonnes
Ramp lights
Bracket for motorcycle
hoist and coupling
Return pulleys (straps)
Clean caterpillars (without marks)
Customizable paint
Small container or tank
2500 (L) x 1800 (l) x 1000 (h) mm
Snow blade
for snowclearing ski station